We are happy to announce that week ago we successfully released Yi qi on itch.io!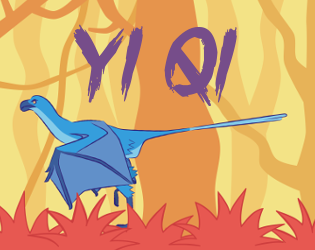 Yi qi is a 2d platformer with colourful graphics in which you take a role of a small dinosaur, that has to feed it's hatchlings. You hunt wasps while maneuvering through hazardous levels.
The game is simple and short. It was made for Kurki Collective, as we took the Kurki Games Factory challenge during the month of August (you can view games made in previous months by various Kurki Collective members here)
Now you can enjoy this little game on your own. Download it for free from itch.io.